OBJECTIVES OF SMU SENIOR HIGH SCHOOL
EXCELLENCE
---
Nurture students' talents, intelligences, interests and potentials through individual cooperative activities to ensure their physical, emotional, mental and social development, thus, making them readily adapt to the changing conditions of the society.
Develop and enhance their study skills and intellectual capabilities in critical, reflective and creative thinking through the use of scientific processes.
INNOVATIVENESS
Create awareness and deeper understanding of the meaning of life to be able to handle problems and stressful conditions that will ensure a successful future.
Provide venues for the development of self-discovery, self-expression and creativity and other aesthetic experiences free from psychological tension in order to meet people with the proper social graces.
COMMUNION
Form responsible and competent community leaders capable of efficient and effective governance promoting the wise use of natural resources and preservation of our cultural heritage.
Provide worthwhile co-curricular and extracurricular activities necessary to develop the stakeholders' self-reliance, effective leadership and intelligent followership.
PASSION FOR CHRIST MISSION
Strengthen Christian (moral and spiritual) values geared towards the development of an ethical system and socially – responsible behavior.
Instill awareness on sexuality, family life and responsible parenthood.
HISTORY OF SAINT MARY'S UNIVERSITY SENIOR HIGH SCHOOL
Saint Mary's University Senior High School (SMUSHS) came into existence through the enactment of Republic Act No. 10533 otherwise known as the "Enhanced Basic Education Act of 2013." By virtue of this law, the K to 12 Program was implemented by the Department of Education to enhance the basic education system in the Philippines by improving its curriculum and by increasing the number of years for basic education, hence, the additional two years of senior high school.
SMUSHS welcomed its first batch of Grade 11 students in School Year 2016-2017. Situated at the SMU college campus, the Senior High School initially occupied the newly constructed and inaugurated academic building named in honor of Rev. Fr. Joseph Van Den Daelen, CICM or the JVD Building located near the University's Main Gate. Since its opening in 2016, SMU Senior High School has been a home to thousands of young and promising students coming from the different provinces of the Cagayan Valley and neighboring regions. It offers the Academic Track, Technical- Vocational and Livelihood Track and Arts and Design Track. Under the Academic Track are four strands namely Science, Technology, Engineering, and Mathematics (STEM) Strand, Humanities and Social Sciences (HumSS) Strand, Accountancy, Business, and Management (ABM) Strand, and General Academic Strand (GAS). Under the TVL Track, two strands are offered: Home Economics (HE) Strand and Information and Communications Technology (ICT) Strand. It also offers the Arts and Design (AD) Track.
Dr. Henry C. Navarro served as the first Principal with Mr. Melencio G. Bernardino Jr. as Assistant Principal. In School Year 2017-2018, the Grade 11 classes remained at JVD Building while the Grade 12 classes occupied the newly constructed building near Gate 2 named after Rev. Fr. Antonio Tanchoco, CICM or the AT Building. The distance between the two Senior High School buildings caused some issues not only on the movement of teachers from one building to the other but also on the supervision of instruction. In June 2018, the administration has decided to house the Grade 11 students at the Rev. Fr. George Hantson, CICM Building or H Building which is adjacent the AT Building. Consequently, the School of Accountancy and Business who was then occupying H Building moved to the JVD Building.
During the first school year, coordinators were assigned by track/strand. Dr. Erlinda Españo served as Coordinator of Accountancy, Business, and Management (ABM) Strand, Miss Marites B. Querol for Humanities and Social Sciences (HUMSS) Strand and Religious Education, Miss Shiellah Mae Barsicula for Science, Technology, Engineering and Mathematics (STEM) Strand, and Mr. Adonis V. Garces for Technical-Vocational and Livelihood (TVL) and Arts and Design Tracks. Liturgical and other spiritual activities were done in coordination with the Campus Ministry. In SY 2017-2018, full-time faculty of the Senior High School were appointed as academic coordinators for the different learning areas. Also, the school appointed coordinators for Student Activities, for Campus Ministry, and for Community Extension. 
In April 2018, Mr. Melencio G. Bernardino Jr. was appointed Officer-in-charge of the Senior High School and was eventually appointed as Principal in SY 2018-2019. 
Since 2016, SMUSHS has bagged several awards in various competitions in the fields of academics, research, sports, and journalism in local, regional, and national levels. In December 2019, SMU Senior HS together with SMU Junior High School was adjudged as Champion for Best Private School of the Gawad KALASAG in Region 2 in recognition of its efforts and commitment in supporting and initiating activities geared towards building a learning environment by focusing on creating awareness and involvement of students as well as other stakeholders in achieving the country's vision of safer, adaptive and disaster resilient Filipino communities. In the same year, after a series of assessment and field validation by the Gawad Kalamidad at Sakuna Labanan, Sariling Galing ang Kaligtasan (KALASAG) national selection committee, SMU High School was declared as the National Champion– Private High School Category in the 21st National Gawad KALASAG, besting other private schools in the entire Philippines, during the awarding ceremony held at the Philippine International Convention Center (PICC) Complex, Manila on December 6, 2019. The school received a plaque of recognition and a cash prize of Php 300, 000.00. 
In 2016, some teachers were selected to be trained as national trainers for the annual In-service Training of Senior High School Teachers organized by the Private Education Assistance Committee (PEAC). Since then, they have been serving as trainers in the different regions of the country. A number of faculty members have also presented their research papers within the country and even abroad.
In March 2020, the government mandated a national lockdown in response to the burgeoning cases of Corona Virus Disease 2019 (COVID-19) which has eventually become a global epidemic. Consequently, for the remaining months of SY 2019-2020, the teaching and learning had to continue virtually. Teachers and learners communicated through SMS, call and messenger. For the first time, the end-of-school year rites were not carried out the traditional way. Instead, the school has organized virtual Recognition Program and Commencement Exercises streamed via the Senior High School's official Facebook page on August 23, 2020.    
Amidst the pandemic, education had to continue in SY 2020-2021. For the first time, distance learning was implemented for the entire school year, and everything was done virtually. Most of the time, the teachers had to work from home while the administration and staff had to report on certain days and work from home on some days. Inspired by mission and driven by excellence, SMU Senior High School has developed an innovative program to make teaching and learning possible, thus, the SMU Senior High School Multi-modality Learning Program (SMLP). This is a flexible distance learning modality which featured the use of teacher-made instructional videos and the textbooks as the main reference materials. Monthly, the parents/ guardians had to come to school to have the learning packets saved in their flash drives or other storage device. Teacher-student and student-student interactions were made possible through the creation of class Group Chat for Academic Purposes and the use of zoom or Google meet for conferencing or virtual meeting. Written summative assessments were initially given using varied software such as Google Forms. Requirements were submitted through email or messenger. Eventually, the school has developed a customized Learning Management System (LMS) dubbed as Blended Learning Environment System of SMU (BLESSMU). This system has facilitated the sending of learning packets, administration of written tests and submission of requirements. Faculty meetings, recollections, Eucharistic celebrations, rosary praying, trainings and seminars were done via Google Meet or Zoom. The school year culminated through the virtual Recognition Program and Commencement Exercises streamed via the Senior High School's official Facebook page on July 3 and 4, 2021 respectively.
In the following School Year 2021-2022, the SMLP has evolved in response to the feedbacks of students, parents/ guardians and teachers on the maiden implementation of the program in the previous school year and the improving level of internet connectivity among teachers and learners, hence, the Enhanced SMU Senior High School Multi-modality Learning Program was implemented. Teacher-made videos and textbooks remained to be the main teaching-learning materials. Seminar-workshops were held to enhance the knowledge and skills of teachers in producing instructional videos.  As an enhancement, online synchronous sessions were conducted at the end of each class period which provided the subject teachers and the learners an opportunity for virtual interaction, clarification, and monitoring of learning activities. Finally, the government has allowed the conduct of end-of-school year rites face-to-face. On June 8, 2022, the 6th Recognition Program in SMU Senior High School was conducted the traditional way at the Fr. Tonus gymnasium. On June 9 and 10, the Baccalaureate Mass and Commencement Exercises for STEM and for ABM, HUMSS, TVL-HE and ICT and Arts and Design respectively were held face to face at the Fr. Tonus gymnasium.
To date, SMUSHS has graduated five batches: two face-to-face pre-pandemic, two virtual graduation ceremonies, and recently one face-to-face graduation ceremony as the restrictions of the pandemic finally became more relaxed. A name stated in Latin is given to each batch of students. The first batch of graduates, Class of 2018, was named Pax Christi or Peace of Christ, Class of 2019 as Fides in Christum or Faith in Christ, Class of 2020 as Spes in Christum or Hope in Christ, Class of 2021 as Caritas in Christo or Charity in Christ, and the latest, Class of 2022 as Obedientia Christi or Obedience of Christ. 
A. ACADEMIC TRACK
1. Science, Technology, Engineering and Mathematics (STEM) Strand
2. Humanities and Social Sciences (HUMSS) Strand
3. Accountancy, Business and Management (ABM) Strand
3. General Academic Strand (GAS)
B. TECHNICAL-VOCATIONAL & LIVELIHOOD TRACK
1. Home Economics Strand
2. Information and Communications Technology Strand
C. ARTS & DESIGN TRACK
Contact person/details: 
Dr. Melencio G. Bernardino Jr.
Principal
CP No.: 0927 953 9749
Email: shs@smu.edu.ph
FB Page: Saint Mary's University Senior High School
LIST OF PERSONNEL
PRINCIPAL
MR. MELENCIO G. BERNARDINO JR.

FACULTY STAFF
| | |
| --- | --- |
| 1 | MR. DENNIS ABOSEJO |
| 2 | MISS MARY JOY V. AGBANLOG |
| 3 | MISS RHODORA M. AQUINO |
| 4 | MR. JOHN CARLO F. ARMANDO |
| 5 | MRS. HELEN S. BALADAD |
| 6 | MR. MARK C. BALONQUITA |
| 7 | MISS ELOISA C. BARBIETO |
| 8 | MISS SHIELLAH MAE T. BARSICULA |
| 9 | MR. RUDOLPH C. BENITO |
| 10 | MRS. RUBIE M. BERNARDINO |
| 11 | MRS.MELINA ANGELA O. BIBAS |
| 12 | MR. MARK IAN A. BILLEDO |
| 13 | MRS. PEDELINA D. BULLIGAN |
| 14 | MISS SYRENE MAE T. BUTTICON |
| 15 | MR. ALBERT C. CABULLOS |
| 16 | MRS. CLARISSA S. CUTARAN |
| 17 | MRS. LADY VALEN CHARON A. DELA PEÑA |
| 18 | MRS. NIMFA GRACE B. DERILO |
| 19 | MR. CHRISTIAN NEL R. DOMINGUEZ |
| 20 | MRS. RACHILLE R. FRANCIS |
| 21 | MISS LEA A. GALVAN |
| 22 | MRS. GLEDDY MAE V. LA CORDA |
| 23 | MR. DENNIS M. LIDAY |
| 24 | MRS. PEARL DESIREEN V. LUDAN |
| 25 | MR. JERSON MAR A. MENDOZA |
| | |
| --- | --- |
| 26 | MR. PAUL C. MORALES |
| 27 | MRS. JOYCE ANNE P. NILLO |
| 28 | MISS ALEXIS AMOR PADILLA |
| 29 | MR. HAROLD J. PADILLA |
| 30 | MRS. MICHELLE B. PAGADUAN |
| 31 | MRS. LUZVIMINDA C. PALECLEC |
| 32 | MRS. JULIMIE B. PATRICIO |
| 33 | MISS CZERILOU MARIE L. QUIBUYEN |
| 34 | MRS. MARY ANN V. REYES |
| 35 | MR. NEIL JANSEN O. REGINALDE |
| 36 | MR. BRYAN F. RICARDO |
| 37 | MR. HUMPREY IAN O. SAGABAEN |
| 38 | MISS MARY JOY G. SAGUN |
| 39 | MR. MARK BERNARD C. SAN JUAN |
| 40 | MRS. MARITES VILMA F. SANCHEZ |
| 41 | MISS MITZ JESICA B. SANICO |
| 42 | MISS MA. DANICA A. SUBIA |
| 43 | MISS MICA MAE T. TUAZON |
| 44 | MR. JOJIE MAR M. VALDEZ |
| 45 | MR. JOHN L. VICENTE |
| 46 | MR. ARNOLD VILLIER W. VILLANOZA |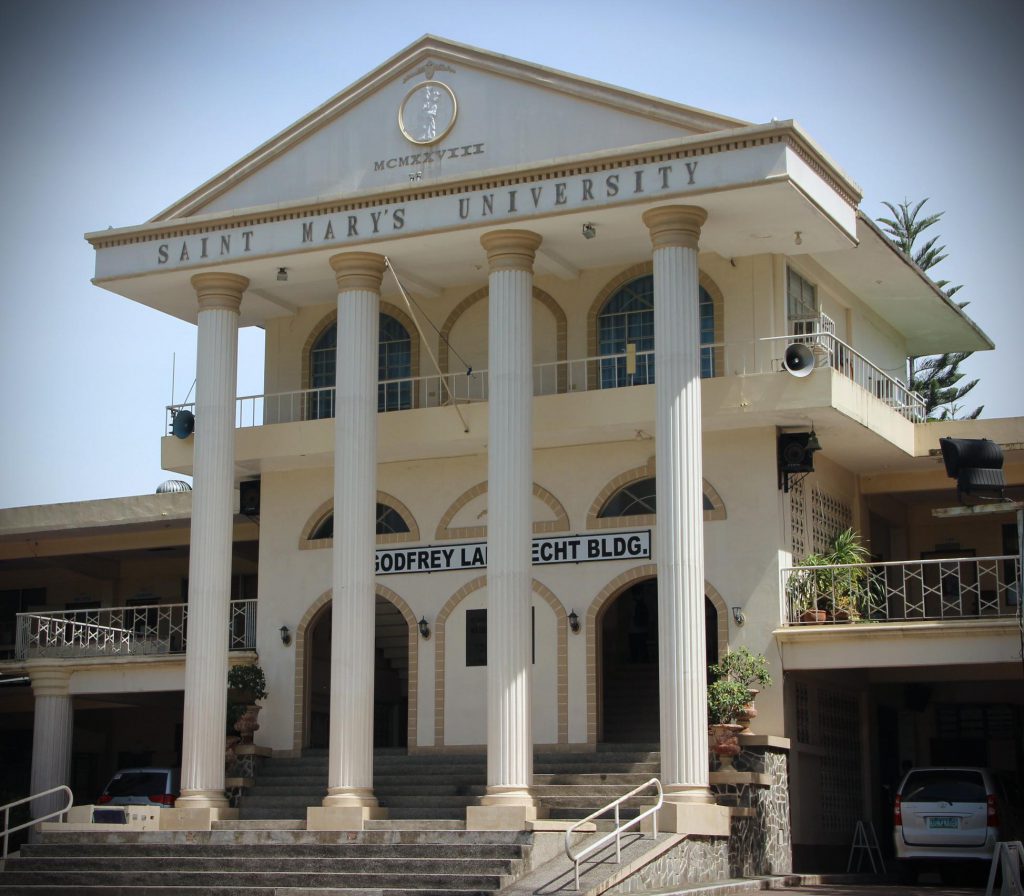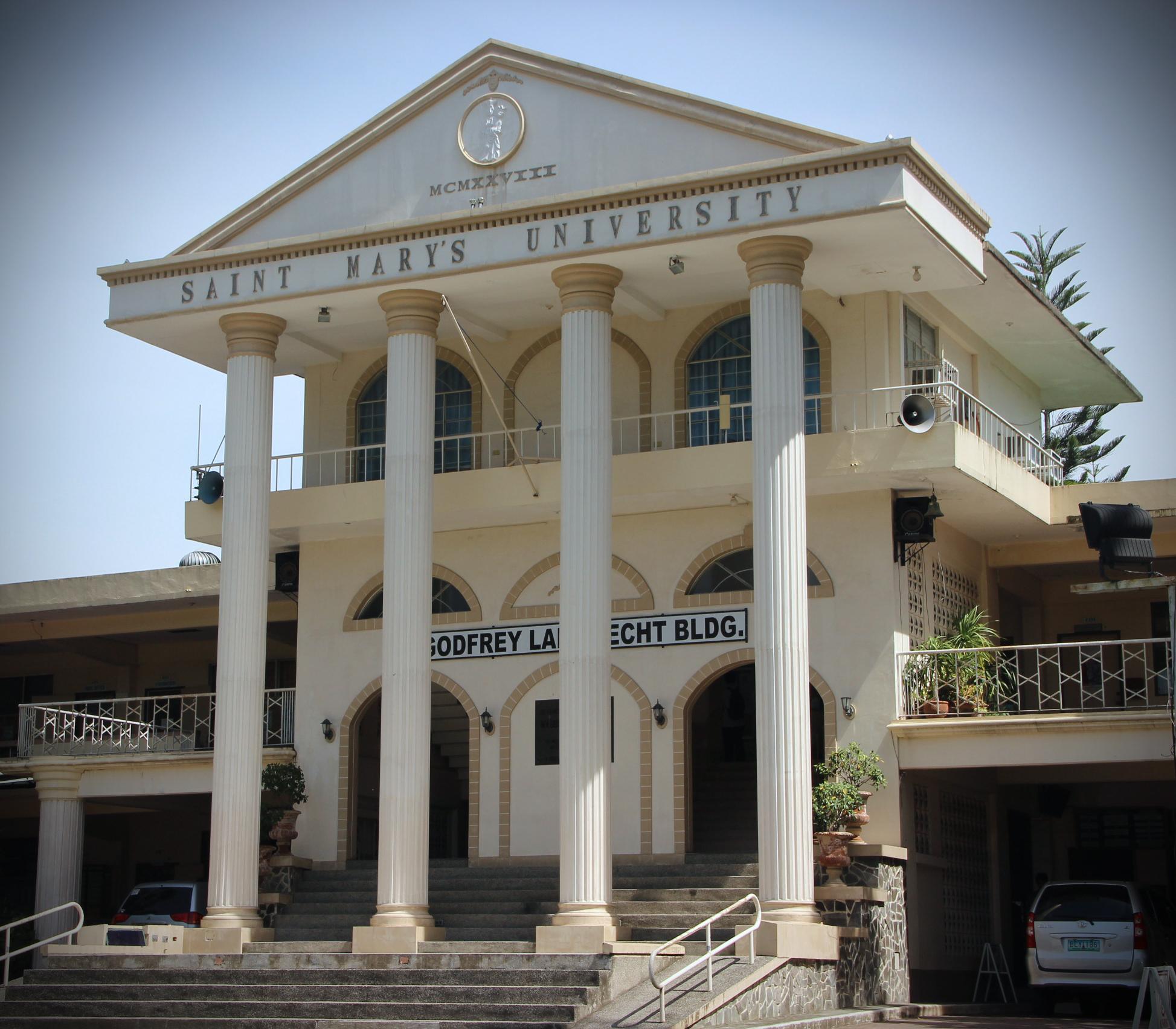 OTHER STAFF MEMBERS



1

PREFECT OF DISCIPLINE FOR MEN

MR. CHRISTIAN NEL R. DOMINGUEZ

2

PREFECT OF DISCIPLINE FOR WOMEN

MRS. JULIMIE B. PATRICIO

3

SENIOR HIGH SCHOOL LIBRARIAN

MR. RICO B. ORENIA

4

STAFF, GUIDANCE AND TESTING OFFICE

 

MR. MARC GAIL M. CORNEJO

MISS FLORIZZA LORRAINE B. GALAMAY

5

STAFF, OFFICE OF THE UNIVERSITY REGISTRAR

MRS. IREENA M. AQUINO

MR. JAYSON G. COLOBONG

6

SECRETARY

MRS. RUBIE M. BERNARDINO
LEARNING AREA COORDINATORS
| | | |
| --- | --- | --- |
| 1 | MATH AND ABM | MR. JOHN CARLO F. ARMANDO |
| 2 | DRRR AND RESEARCH | MR. MARK C. BALONQUITA |
| 3 | HOPE, AD, AND TVL | MRS. MELINA ANGELA O. BIBAS |
| 4 | LANGUAGES | MRS. LADY VALEN CHARON A. DELA PEÑA |
| 5 | HUMSS | MR. DENNIS M. LIDAY |
| 6 | CFE AND HGP | MR. HAROLD J. PADILLA |
NON-ACADEMIC COORDINATORS
| | | |
| --- | --- | --- |
| 1 | CAMPUS MINISTRY | MISS MARY JOY V. AGBANLOG |
| 2 | COMMUNITY DEVELOPMENT AND ADVOCACY | MRS. PEDELINA D. BULLIGAN |
| 3 | DISASTER RISK REDUCTION AND MANAGEMENT, SANITATION AND SAFETY | MISS MA. DANICA A. SUBIA |
| 4 | GRADE 11 EDTECH COORDINATOR, DIGITAL ARTIST, AND IN-CHARGE OF PROMOTIONS AND PUBLICATIONS | MR. JERSON MAR A. MENDOZA |
| 5 | GRADE 12 EDTECH COORDINATOR, DIGITAL ARTIST, AND IN-CHARGE OF PROMOTIONS AND PUBLICATIONS | MR. HUMPREY IAN O. SAGABAEN |