OBJECTIVES OF SMU SENIOR HIGH SCHOOL
EXCELLENCE
---
Nurture students' talents, intelligences, interests and potentials through individual cooperative activities to ensure their physical, emotional, mental and social development, thus, making them readily adapt to the changing conditions of the society.
Develop and enhance their study skills and intellectual capabilities in critical, reflective and creative thinking through the use of scientific processes.
INNOVATIVENESS
Create awareness and deeper understanding of the meaning of life to be able to handle problems and stressful conditions that will ensure a successful future.
Provide venues for the development of self-discovery, self-expression and creativity and other aesthetic experiences free from psychological tension in order to meet people with the proper social graces.
COMMUNION
Form responsible and competent community leaders capable of efficient and effective governance promoting the wise use of natural resources and preservation of our cultural heritage.
Provide worthwhile co-curricular and extracurricular activities necessary to develop the stakeholders' self-reliance, effective leadership and intelligent followership.
PASSION FOR CHRIST MISSION
Strengthen Christian (moral and spiritual) values geared towards the development of an ethical system and socially – responsible behavior.
Instill awareness on sexuality, family life and responsible parenthood.
Saint Mary's University Senior High School welcomed its first batch of students in SY 2016-2017. To date, it has graduated two batches of Grade 12 students.
Situated at the college campus and with a population of more or less two thousand coming from Cagayan Valley Region and neighboring regions, the school is headed by a Principal who is exclusive for the Senior High School. This means another Principal is appointed to manage SMU Junior High School which is located in another campus. Moreover, SMU Senior High School has its own set of faculty members. It has its own pool of academic and administrative leaders which include Prefect of Discipline for Men, Prefect of Discipline for Women, Subject Area/ Academic Coordinators, Non-academic Coordinators.
SMU Senior High School offers Science, Technology and Mathematics (STEM) Strand, Humanities and Social Sciences (HUMSS) Strand and Accountancy, Business and Management (ABM) Strand under the Academic Track, Home Economics Strand and Information and Communications Technology (ICT) Strand under the Technical- Vocational and Livelihood Track, and Arts and Design Track.
Being a CICM Catholic educational institution drawn into communion by the Wisdom of God, dedicated to forming persons exemplifying excellence, innovation and Christ's mission, SMU Senior High School enhanced its curriculum by adding University courses that would cater to the spiritual or values formation of its learners. In particular, the following subjects are offered in addition to the DepEd-prescribed courses: Christian Faith Education 1 and 2 (Grade 11) and Christian Faith Education 3 and 4 (Grade 12).
A. ACADEMIC TRACK
1. Science, Technology, Engineering and Mathematics (STEM) Strand
2. Humanities and Social Sciences (HUMSS) Strand
3. Accountancy, Business and Management (ABM) Strand
3. General Academic Strand (GAS)
B. TECHNICAL-VOCATIONAL & LIVELIHOOD TRACK
1. Home Economics Strand
2. Information and Communications Technology Strand
C. ARTS & DESIGN TRACK
Contact person/details: 
Dr. Melencio G. Bernardino Jr.
Principal
CP No.: 0927 953 9749
Email: shs@smu.edu.ph
FB Page: Saint Mary's University Senior High School
Abosejo, Dennis
Afaga, Elaine Joyce B.
Agbanlog, Mary Joy V.
Aquino, Rhodora M.
Armando, John Carlo F.
Asuncion, Lady Valen Charon M.
Balonquita, Mark C.
Bango, Jeanette (on leave)
Barsicula, Shiellah Marie
Bibas, Melina Angela O.
Bruno, Deia G.
Bulligan, Pedelina D.
Butticon, Syrene Mae T.
Cabullos, Albert C.
Cacay, Rowin L.
Callejo, Michael C.
Chua, Jerickson S.
Derilo, Nimfa Grace B.
Dominguez, Christan Nel R.
Espiritu, Xyrhyll Jayron P.
Esteves, Frederick M.
Francis, Rachille R.
Galvan, Lea A.
Hermoso, Dayana C.
Javier, Maria Cristina B.
Kimayong, Rachael F.
La Corda, Gleddy Mae V.
Liday, Dennis M.
Ludan, Pearl Desireen V.
Mangmangon, Myla


Maximo, Keem Cyrille B.
Mendoza, Jerson Mar A.
Morales, Paul C.
Nillo, Joyce Anne P.
Obaña, Christian Jos M.
Olivarez, Gravie C.
Ordonez, Karl A.
Padilla, Harold J.
Paet, Kristel Jane C.
Pagaduan, Michelle B.
Palecpec, Luzviminda C.
Patricio, Jan Rudolph A.
Patricio, Julimie B.
Ramirez, Angelyne V.
Ramirez, Teresa Rose Mary L.
Rasay, Mary G.
Reyes, Mary Ann V.
Ricardo, Bryan F.
Rubio, John Carlo S.
Sabangan, Helen H.
Sagabaen, Humprey Ian O.
Sagun, Mary Joy G.
Sanchez, Marites Vilma F.
San Juan, Mark Bernard C.
Sanico, Mitz Jesica B.
Subia, Danica A.
Tadao, Cindy P.
Verdadero, Clarence Jeann G.
Vicente, John L.
Villanoza, Arnold Villier W.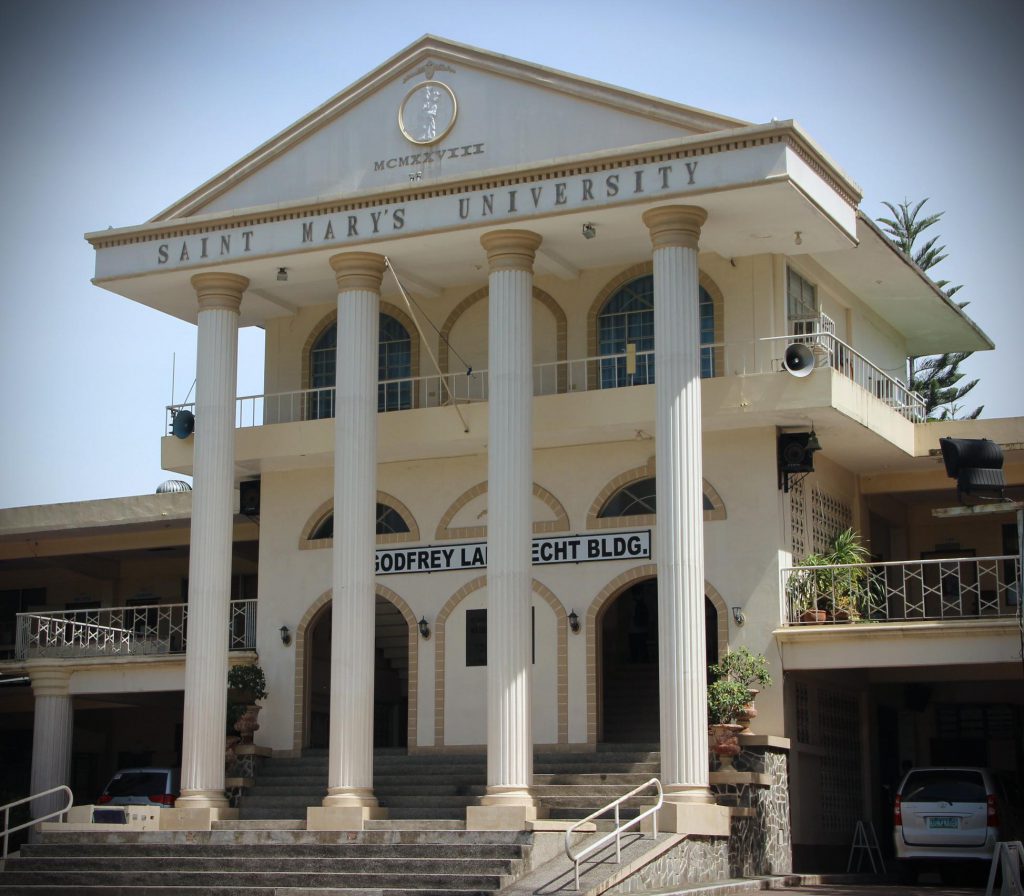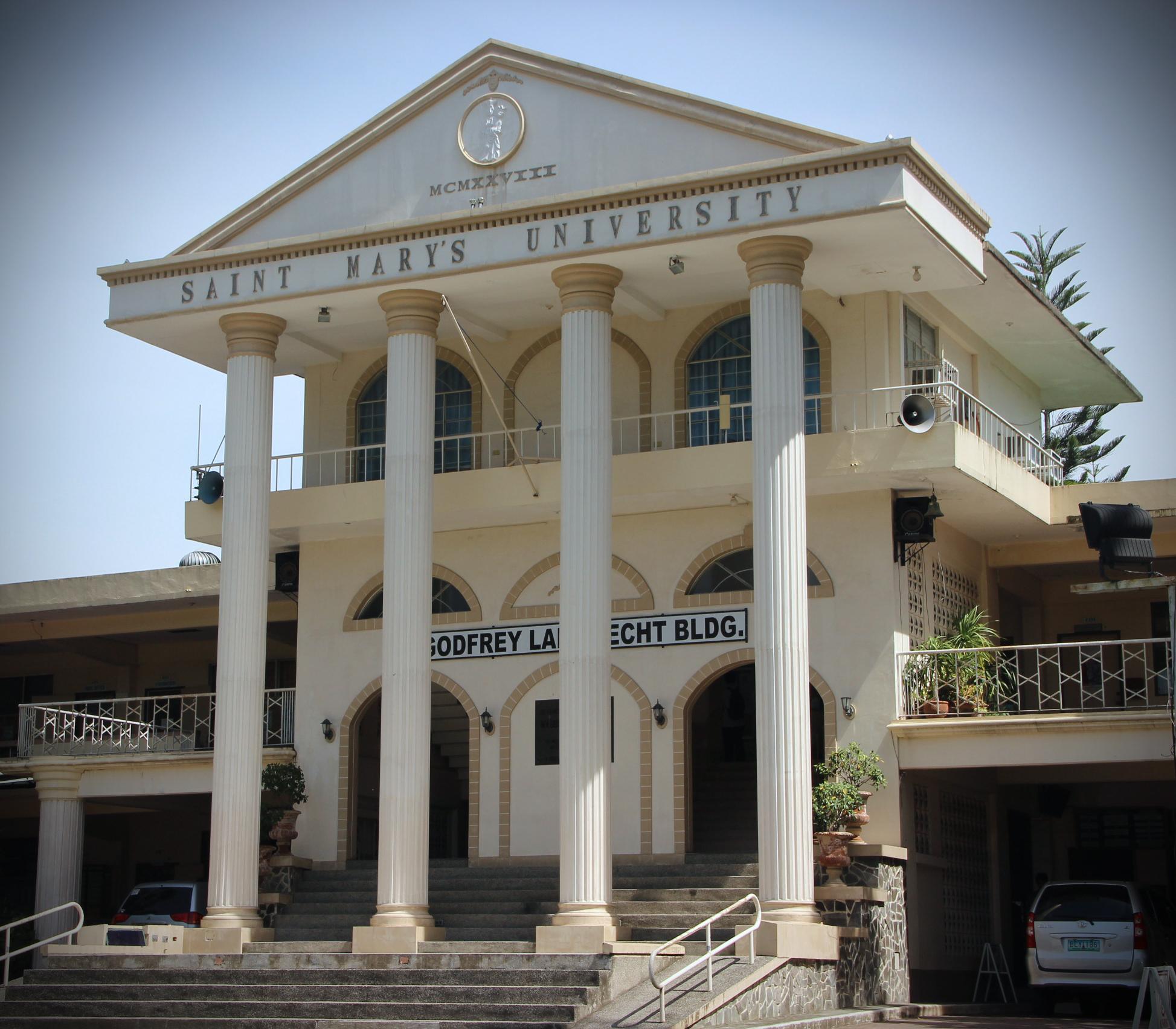 Principal:  Mr. Melencio G. Bernardino Jr.
Secretary:  Mrs. Desiree G. del Campo
Staff of the University Registrar:   Mrs. Ireena Aquino
                                                            Mr. Jayson Colobong
Guidance Counselors: Ms. Jemily Blanca N. Nicolas
                                        Ms. Roan B. Antonio