SMU graduate receives BAPCO Heroes 2023 Award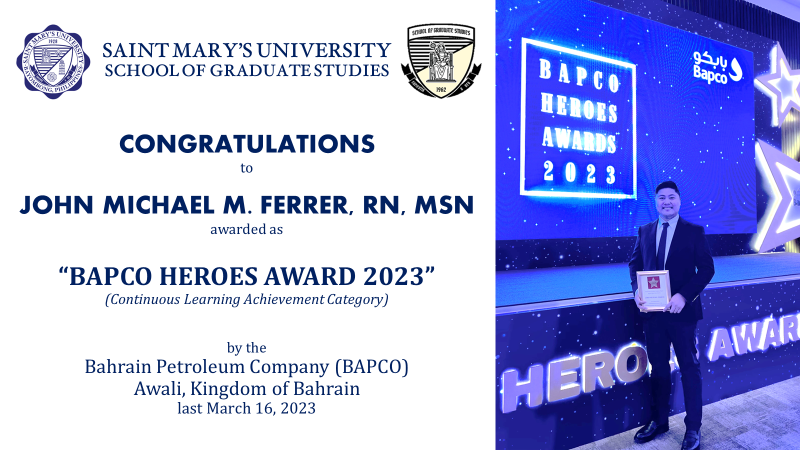 Last March 16, 2023, at Awali, Kingdom of Bahrain, The Bahrain Petroleum Company (BAPCO) identified and recognized Mr. John Michael Ferrer among the 103 "BAPCO Heroes 2023" under the category of Continuous Learning Achievement – Graduating Master of Science in Nursing with distinction and Likha awardee, Publishing Research Paper, presenting the abstract paper in Bahrain Nursing Society's 1st International Nursing and Midwifery Conference. His recognition comes as part of his company's effort in recognizing the success of their employees.
Mr Ferrer finished Master of Science in Nursing at Saint Mary's University in January 2023.
Please follow and like us: